At the onset of monsoon many local plants become available in South of India which can be made in into delicious dishes . One such plant is Senna Tora or "Taikilo" as we call it in Konkani language. We use the young leaves of the plant and make fritters or "ambado" from them.
The recipe is really simple to prepare. We take all the ingredient grind and make a batter, then deep fry the Tora leaves by making small bite sized balls mixed in the batter. These go well with tea or coffee.
The leaves should be plucked from young plants well before the flowering starts. Once the flowering starts the leaves do not taste well.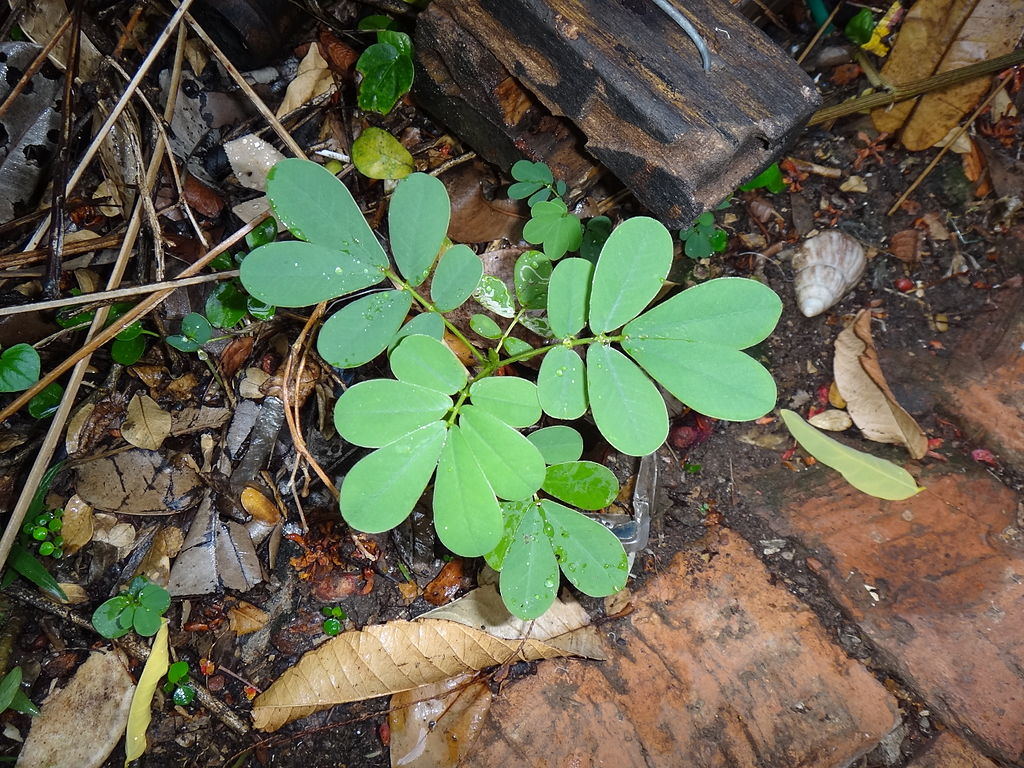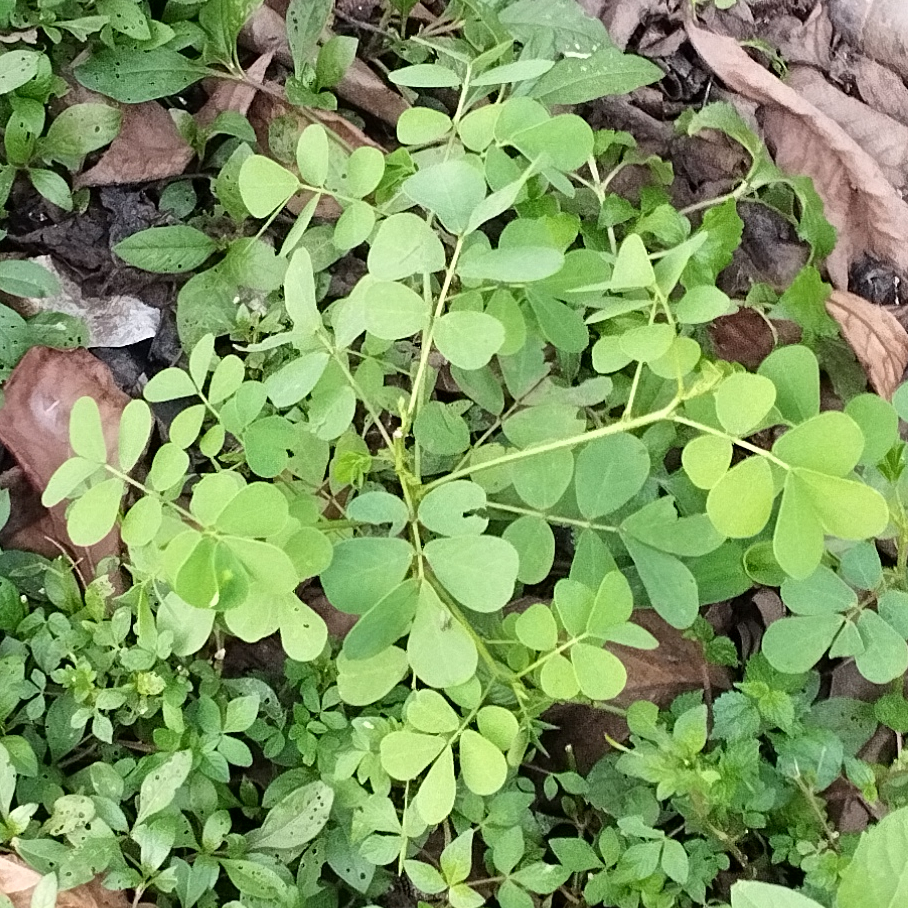 Ingredients
Fresh Shredded Tora leaves – 3 cups
Toor Dal – Splitted pigeon pea – 1/2 cup
Urad Dal – Splitted black gram – 1/4 cup
White Dosa rice – 1/2 cup
Freshly Grated Coconut – 1 cup
Dried Red Chillies (round variety or guntur variety) – 8-10 (adjust according to your taste)
Coriander seeds – 1 tsp
Asafoetida – 1 pinch
Tamarind – marble sized ball
Green Chillies – 2
Salt to taste
Oil to deep fry.
Method
Soak the both lentils and rice in water for 3-4 hours.
Take all the ingredients from 1 to 11 from the list above and add them to a mixer grinder. Grind to coarsely. Do not add water while grinding. The rice lentils will have water enough for our batter. Put the paste in a mixing bowl.
Shred the Tora leaves and mix it with the batter we prepared. Now make small balls from the mixture and keep aside.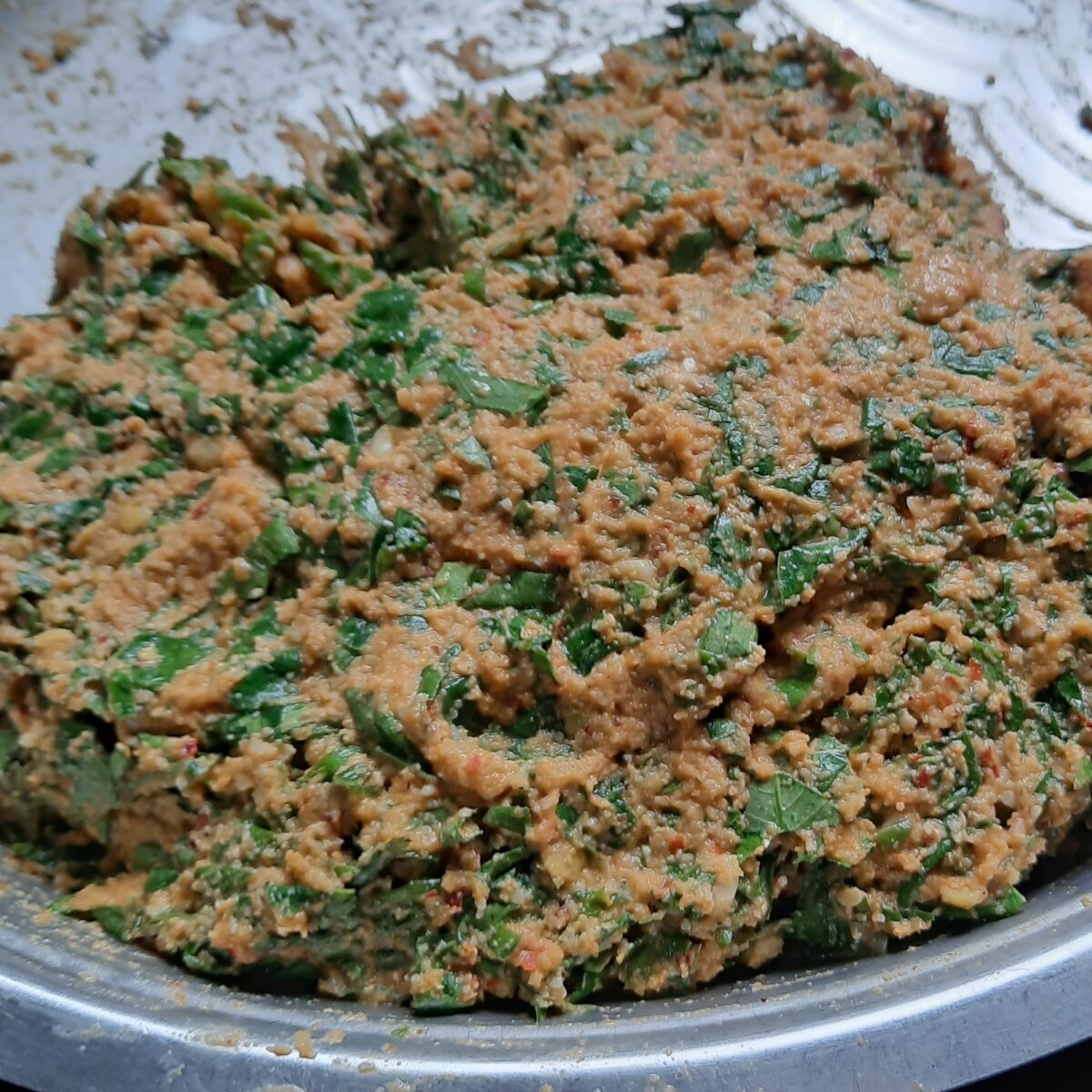 Take and heat some oil in a deep frying pan. Once the oil is hot enough reduce the flame.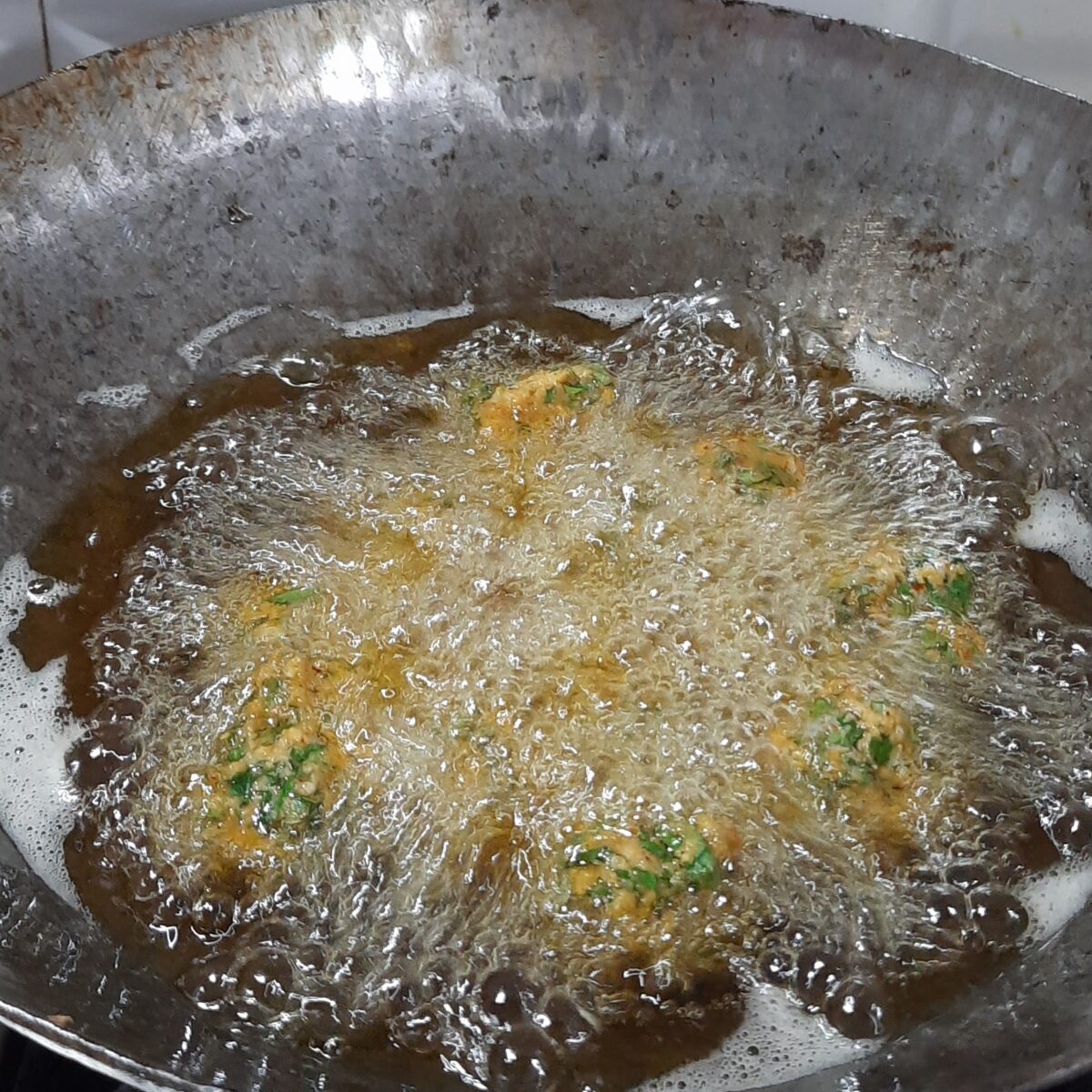 Add the balls to the oil. Fry on a medium flame so that balls will be crispy from the outside and soft inside.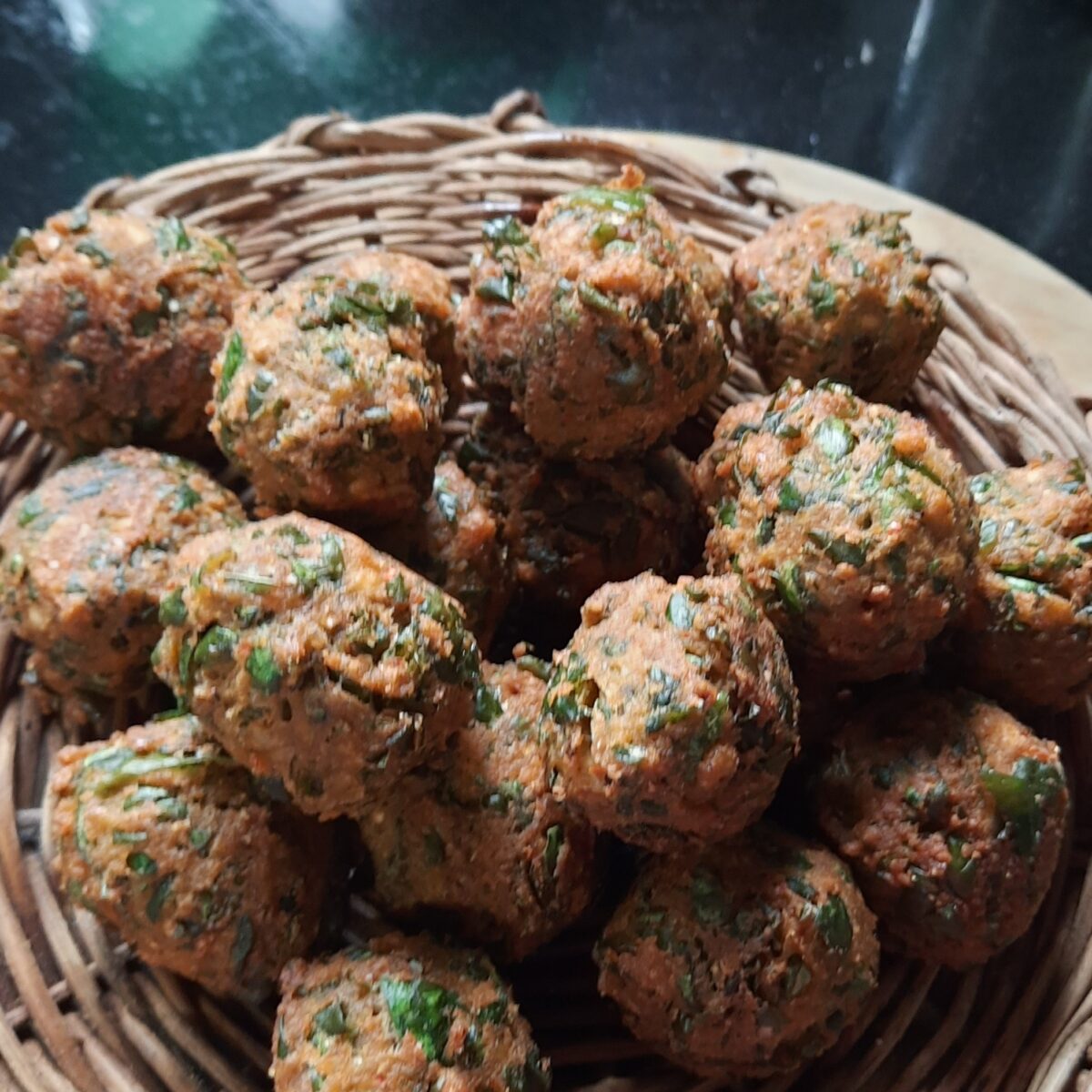 Crispy and hot Tora leaves fritters are ready to serve with some ketchup or any chutney. You can also savour them without any accompaniment just with some hot black coffee made with jaggery. Let me know how it turned out for you.
Note: You can also use young Moringa leaves or shredded cabbage leaves instead of Tora leaves. The batter remains the same.