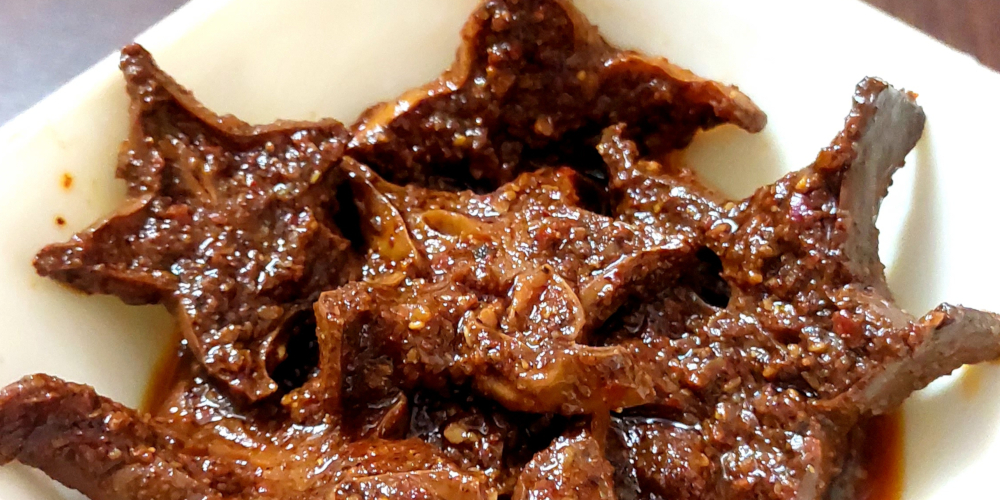 We make a lots of pickles at home depending on the seasonal availability of the ingredients. I shared the instant Jackfruit pickle last time, which had a bit short shelf life. Now it is time for something which can be savoured for a bit more longer. Around October star fruits start to appear in the local market. I stumbled upon these gorgeous fruits and immediately thought of pickling them. We already had Bilimbi pickle which is another favorite pickle amongst everyone in the house.
Ingredients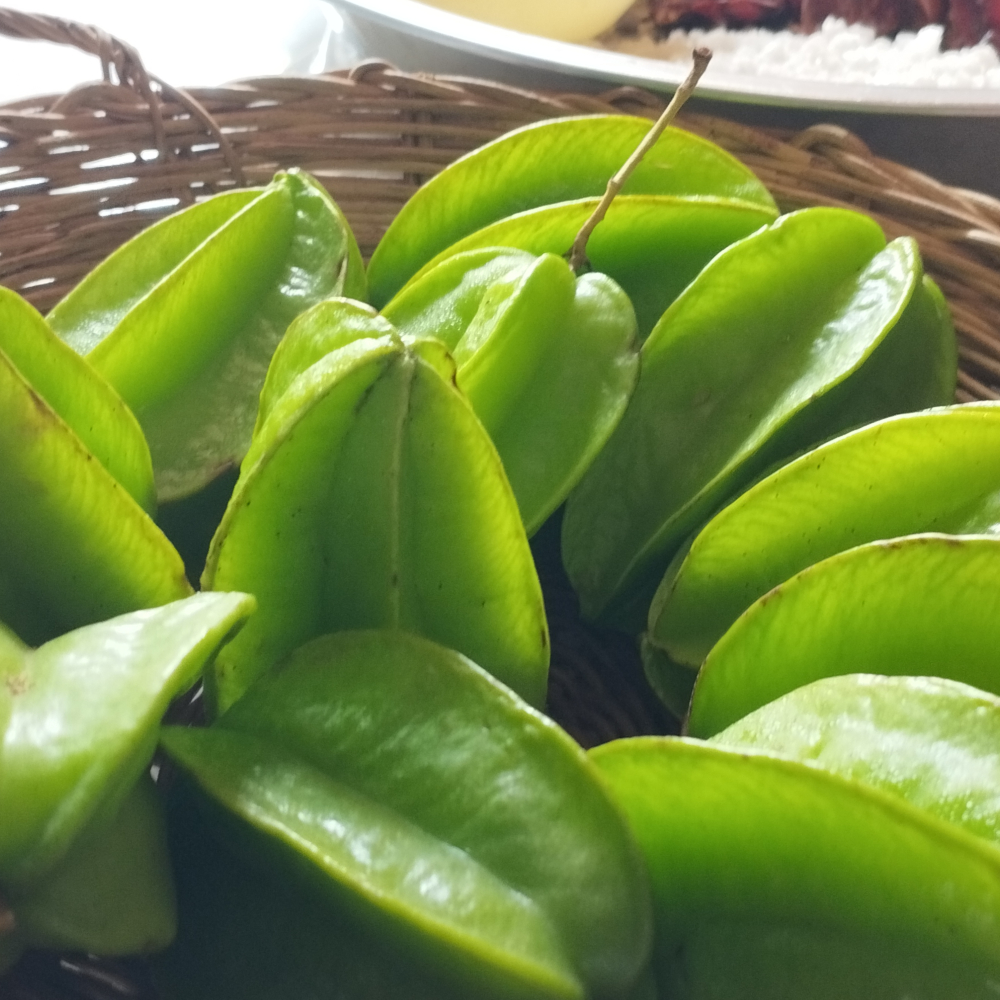 Start fruit – 11 to 12
Red Dried Chillies – Guntur and Round variety – 100gm (50 gm each)
Mustard Seeds – 25 gms
Sea Salt – 50 gms
Fenugreek Seeds – 1 – 1 1/2 Tsp
Dried Turmeric Root – 1/4 inch ( or Turmeric Powder 1/4 tsp )
Asafoetida (Hing) 1/4 tsp
Sesame Oil to be used preservative – 1/4 cup
Method
Wash and then dry the star fruit. Remove all water and make sure there is no moisture on it.
Boil the oil in a kadhai and keep it aside to cool.
Cut and remove the ridges slightly as shown in the below picture. Then slice them so that the star shape is retained. Some people cut these into long slices but we keep them in star shape.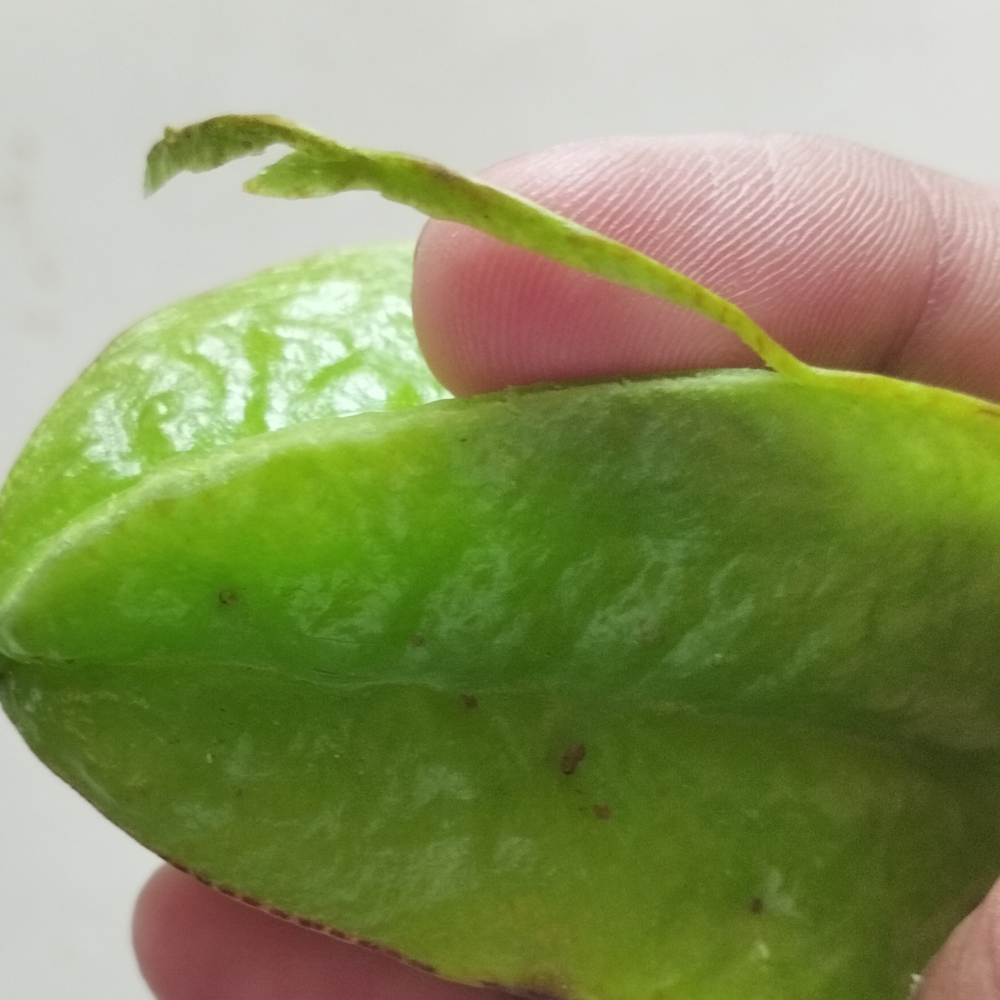 Dry Roast each ingredients namely Dried Red Chillies, Salt, Mustard seeds, Fenugreek seeds, Turmeric root and Asafoetida separately in a hot pan and keep them aside to cool.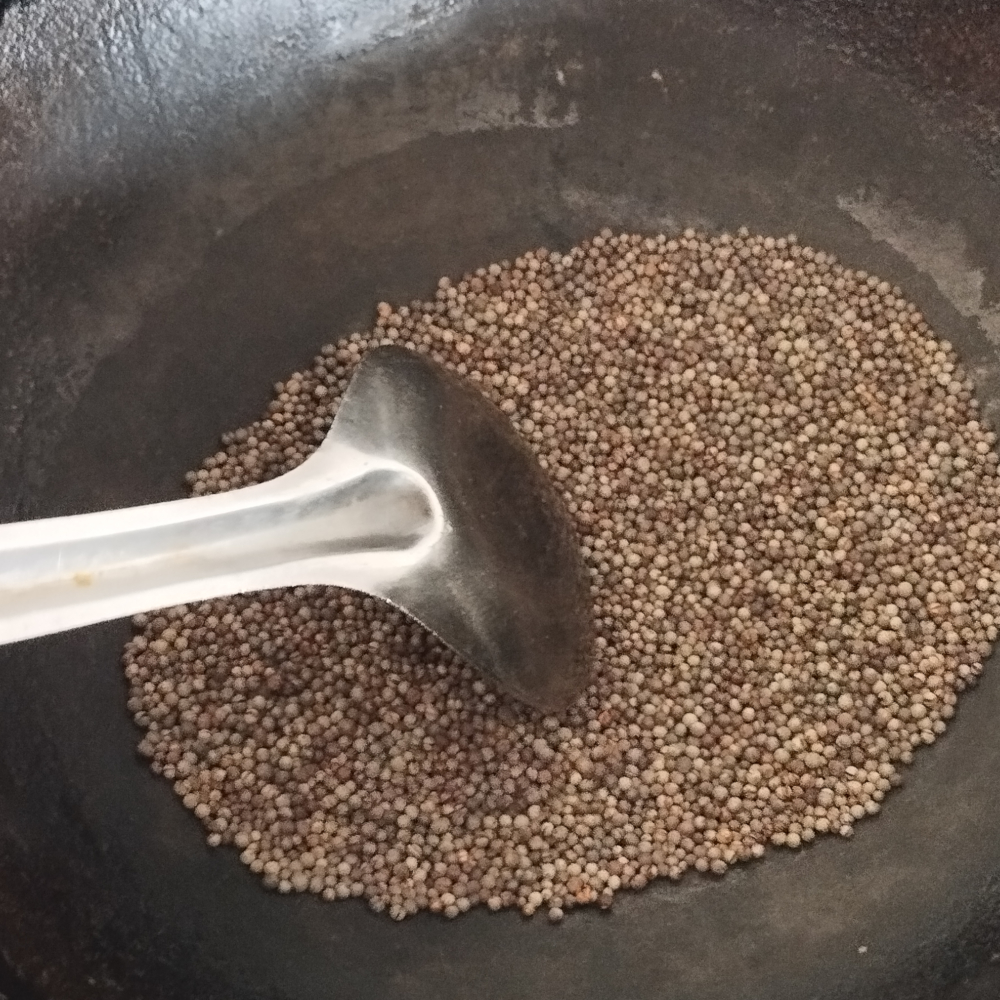 After the roasted ingredients are cooled, add them to a Mixer grinder and grind them into fine pickle masala powder.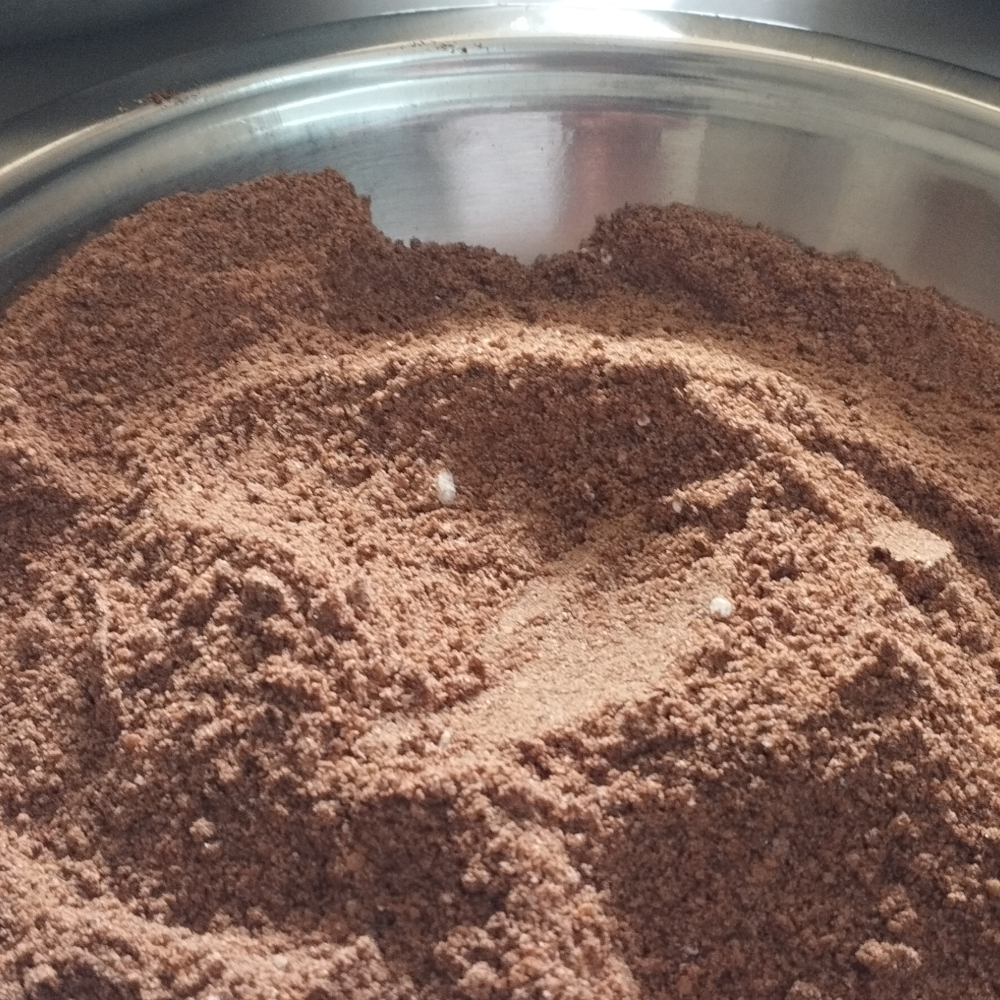 Mix the pickle masala powder with the start fruit.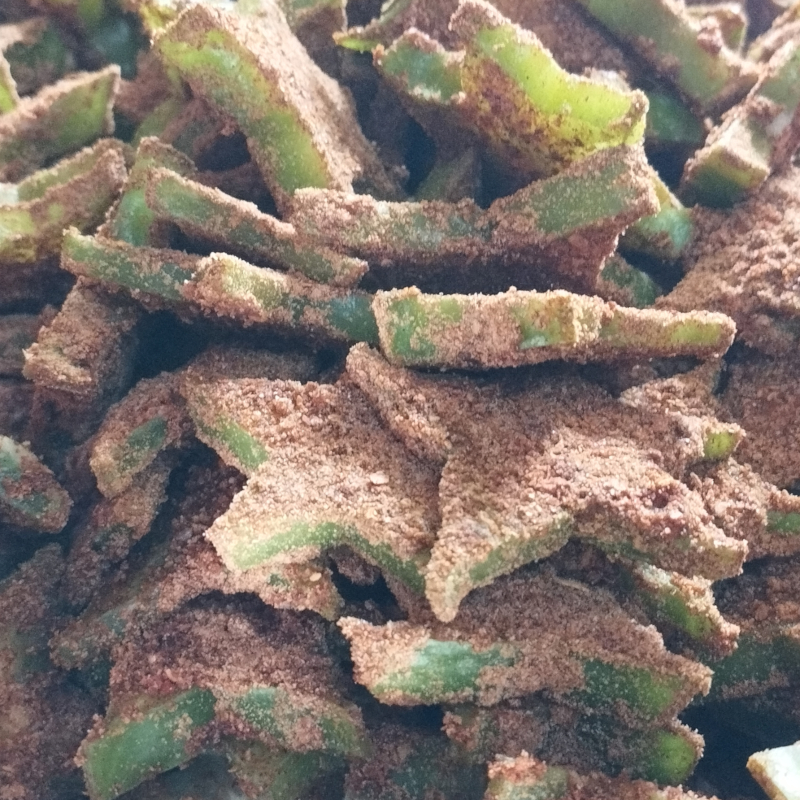 Take a air tight glass or ceramic pickle jar and put all the mixture of star fruit and pickle masala in it. then pour the oil on top.
Seal it tightly and store in cool dark place for a week until it is ready to eat.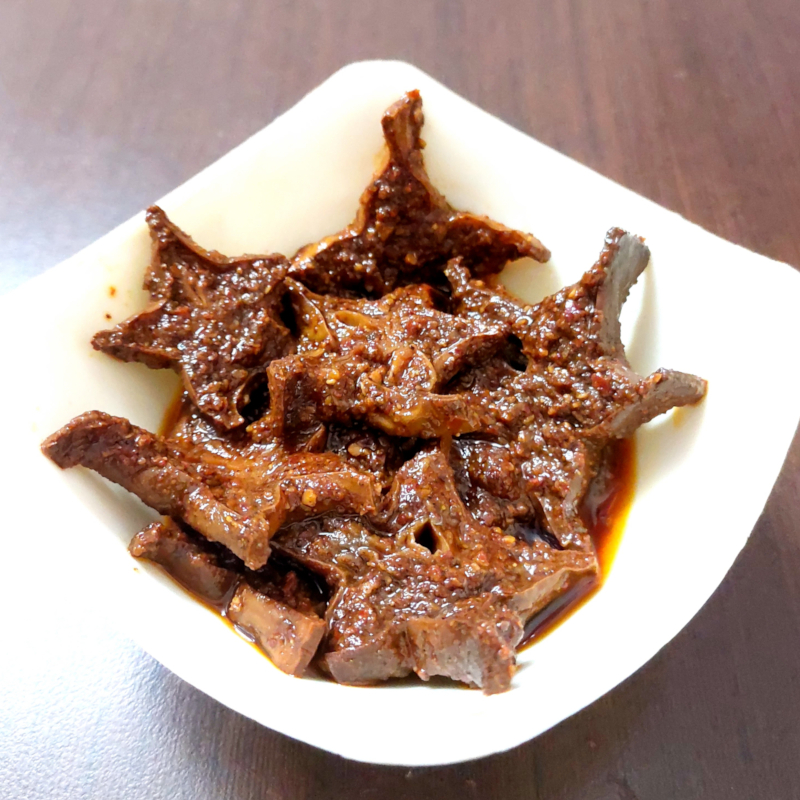 The pickle can be stored eaten for 3-4 months. It goes well along with light meals like rice and dal.