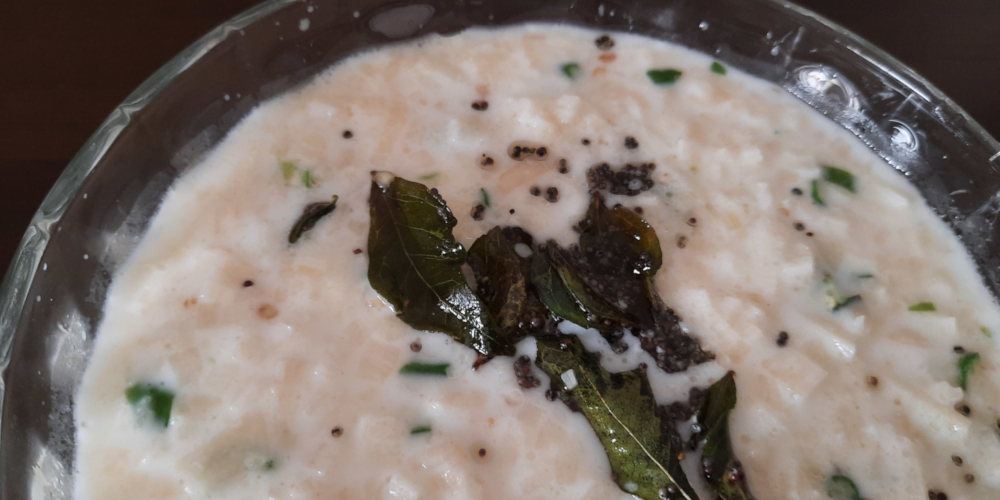 This Sunday we had to remove few banana plant in our backyard. So I got some banana stem from them. Why waste this delicious part of the plant when we can make some good salad with it. This salad or if I can call it Raita goes well with afternoon meal. It has a crunchy texture to it. You can also control the spiciness according to the main course. The fibrous stem of the banana plant is also good for the digestion. So lets see how to make this delicious salad.
Ingredients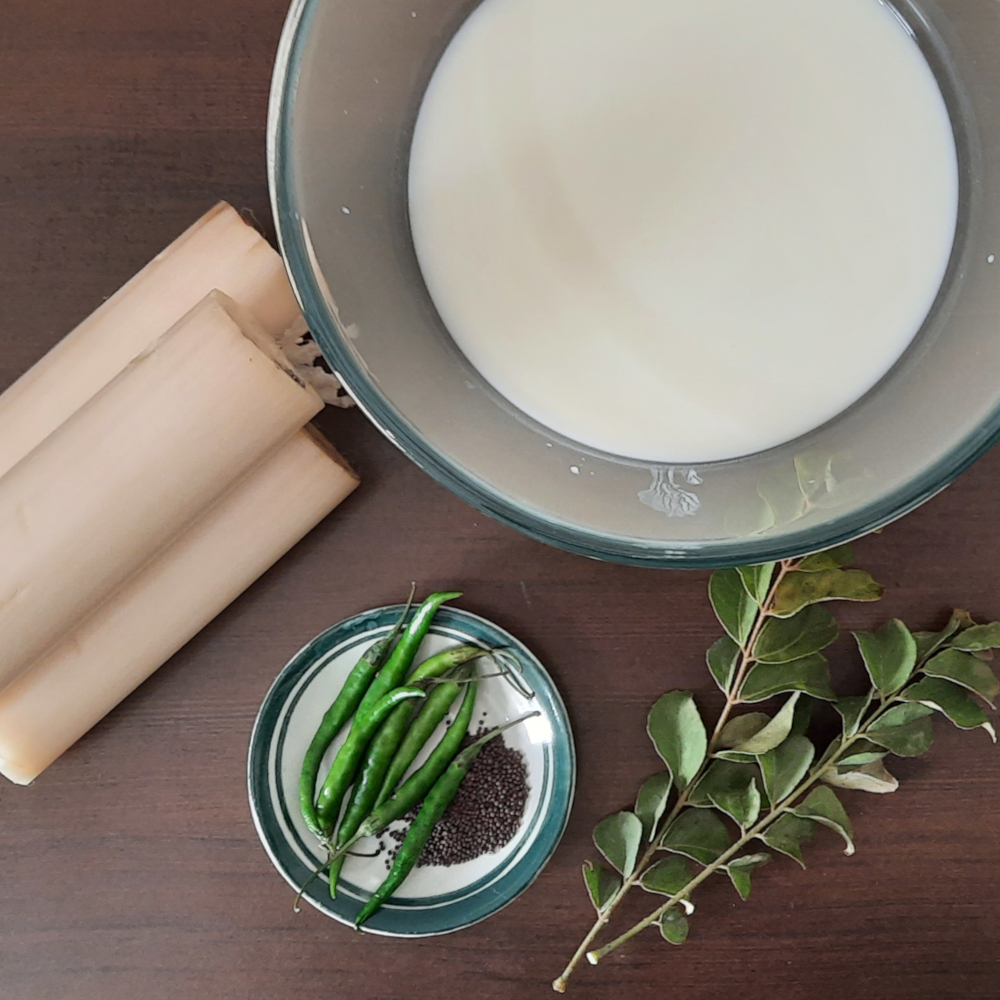 Tender Banana Stems – 2-3 pieces (5-6 inches long)
Green Chillies as per taste (6-7)
Yoghurt – 1/2 Kilograms
Mustard Seeds – 1 tsp
Curry leaves – 2 twigs
Coconut Oil – 1 1/2 tsp (Any cooking oil is okay except mustard and sesame oil)
Ginger – 1/2 -1 inch
Salt to taste
Method
Wash and finely chop the banana stems. Sometime you will get stem fibers while cutting the stem, pull them and remove them slowly then throw them away.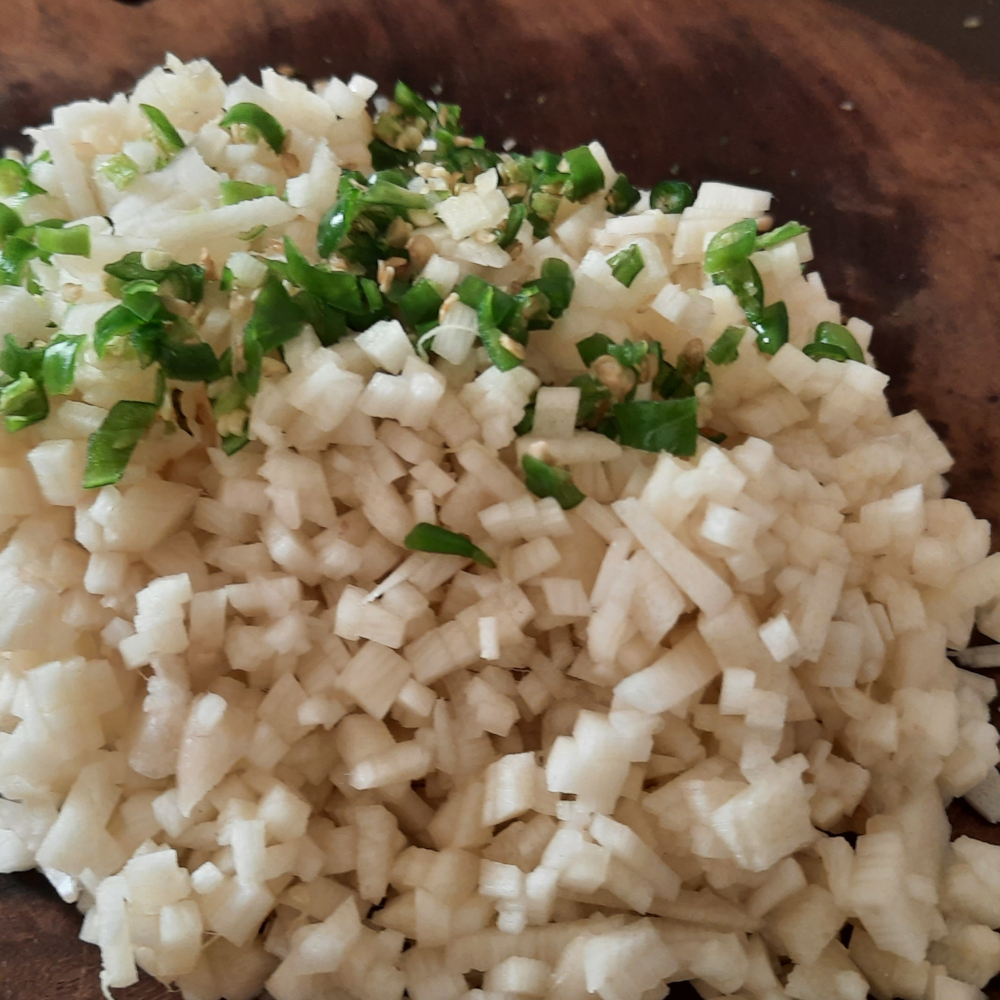 Finely chop the green chillies and ginger.
Take a mixing bowl and thoroughly mix them the banana stems, green chillies and ginger together with salt.
Add the yoghurt to the mix and mix it well.
Heat some oil in the tempering pan and add mustard seeds to hot oil. Once the mustard starts popping and fluttering, add the curry leaves. Try not to burn the curry leaves.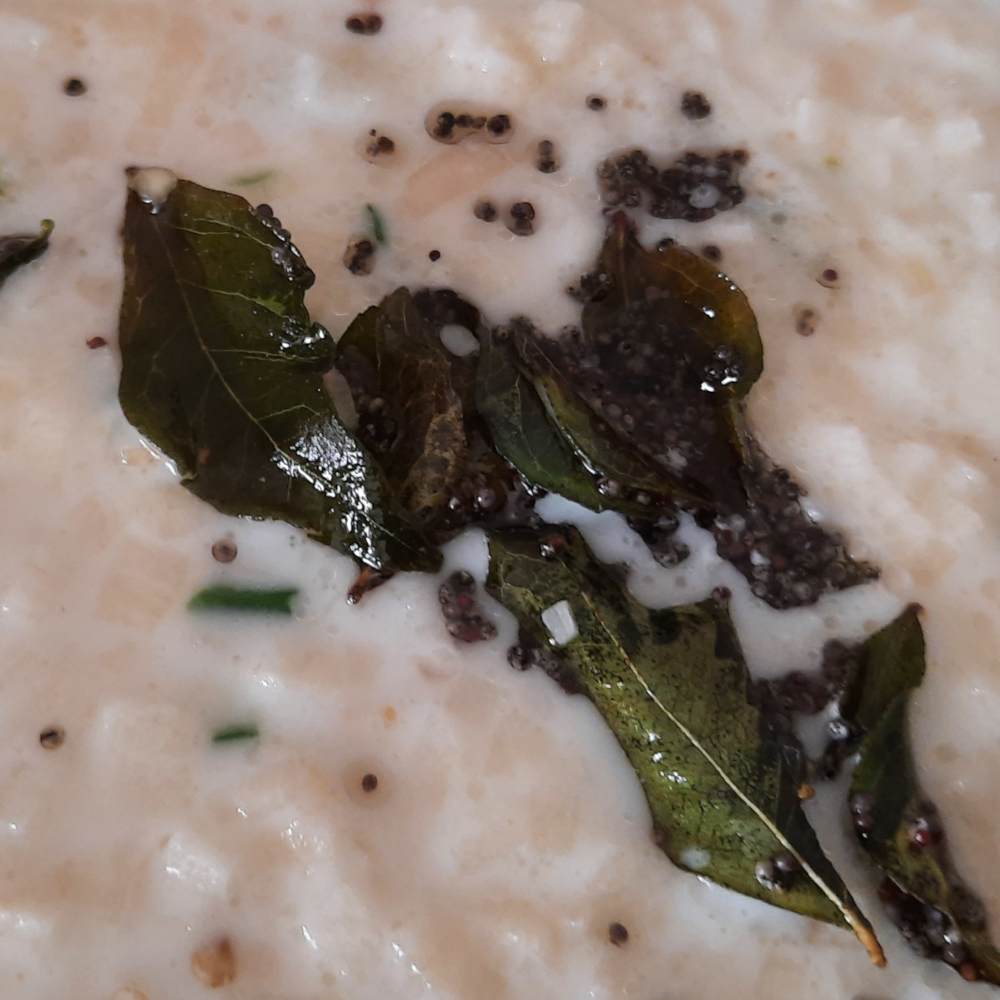 Add the tempering over the mixture in the bowl. Mix again before serving along with the main course.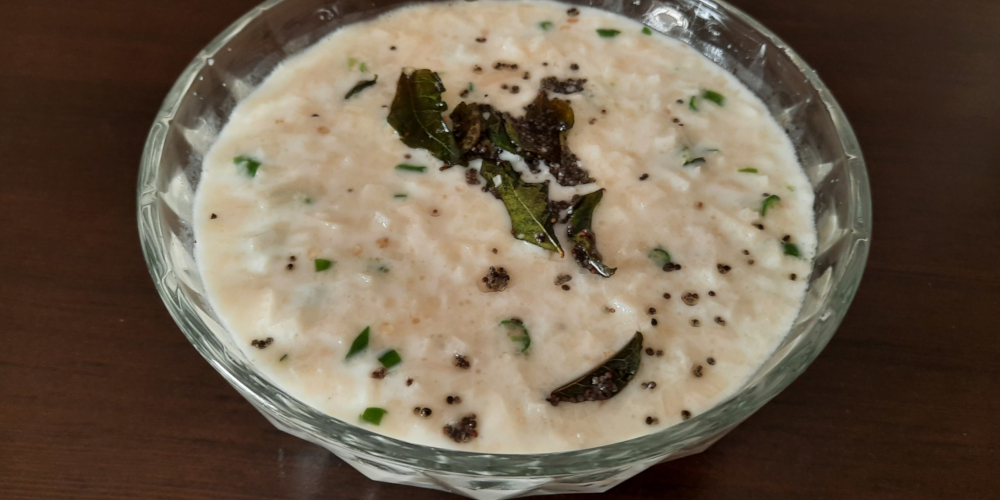 Do let me know how this recipe turned out in the comments here. Do you have any other recipe made with banana stem, I would like to know them and try them out. Please do share it.